ATL/BTL Campaign | Activations | Digital Media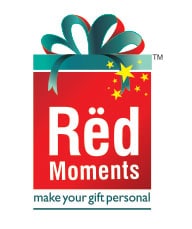 Red Moments is India's leading personalised gift manufacturers. Since its inception in the year 1998, Red Moments has been redefining the tradition of gift giving. Today, the brand has many business verticals, including franchise system, production and distribution of sublimation machines, shop-in-shop (SIS) business model and Red Moments Prime business model. They're vision is to radically change the gifting industry through personalisation.

To nurture and raise the brand, to breach the identity status quo and reach gen-next.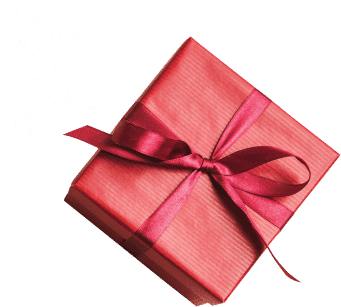 India's gifting industry is highly dynamic with the customers' preferences evolving dramatically. In the digital age, where the human to human connection is on a downward slide, gifting has been replaced by messages on WhatsApp and Facebook.
The new-age consumer is hard to reach through traditional mediums.
On the business-to-business front, with more and more companies entering the Franchise business, Red Moments found it challenging to be the preferred choice for new entrepreneurs and those wanting to boost their existing businesses with  a touch of personalization.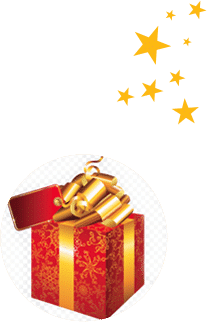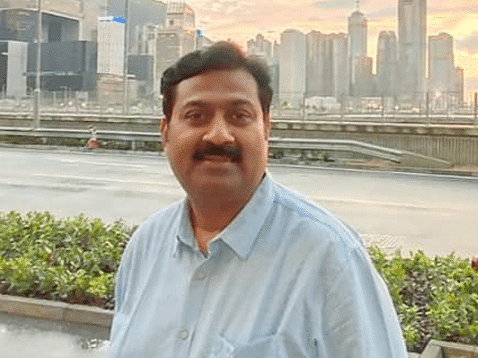 I have personally witnessed the online and offline growth of the brand with Ambest as our communication partners. It's nurtured well and is today a strong name. I am extremely happy to be associated with an agency that takes such good care of a brand.
The design language of the brand communication moving forward was carefully cultivated to touch the emotional chords of the audience. Rich, deep and naturally vibrant colours, bonding and emotional images and lively and playful fonts were used to set the tone. The strategy has so far paid rich dividends for the brand.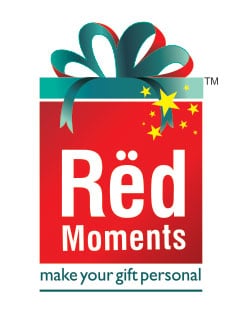 A Red Moments store's physical facade does a great job of inviting the passersby to walk inside and explore the range. Although when there's no store in sight, Ambest's strategic outdoor communication in the vicinity (Hoardings / Posters / Bus Backs) of the store has proved to be the ideal avenue to increase footfalls.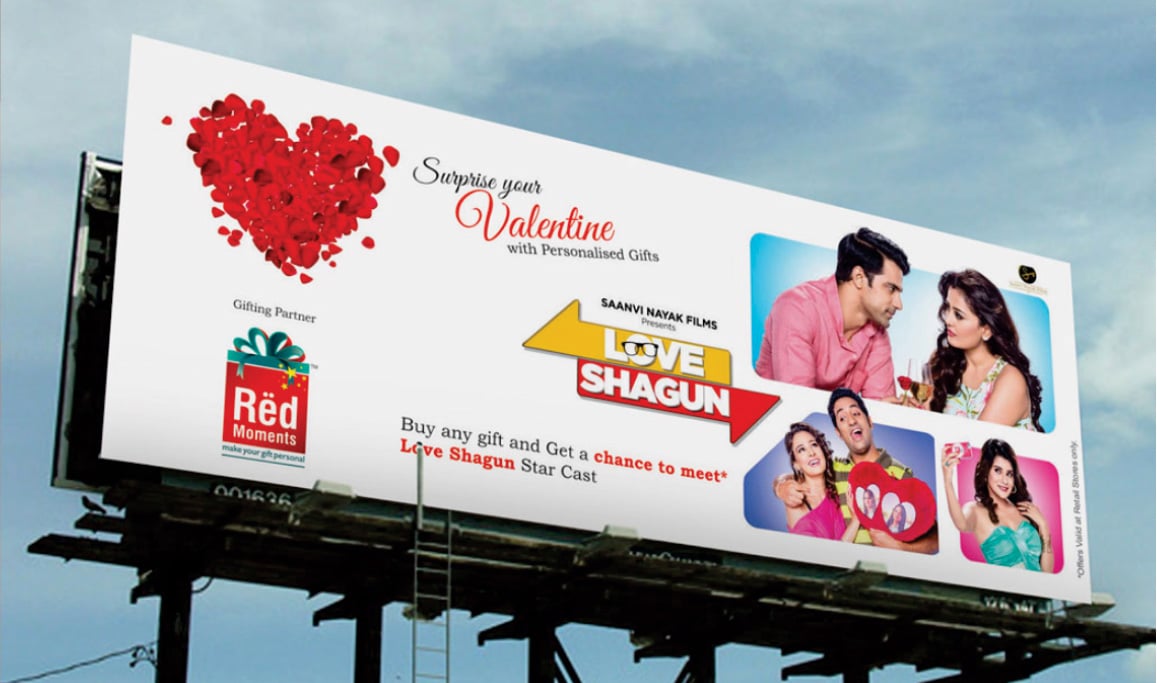 Attractive and regular magazine and newspaper communication to attract potential customers and business partnerships.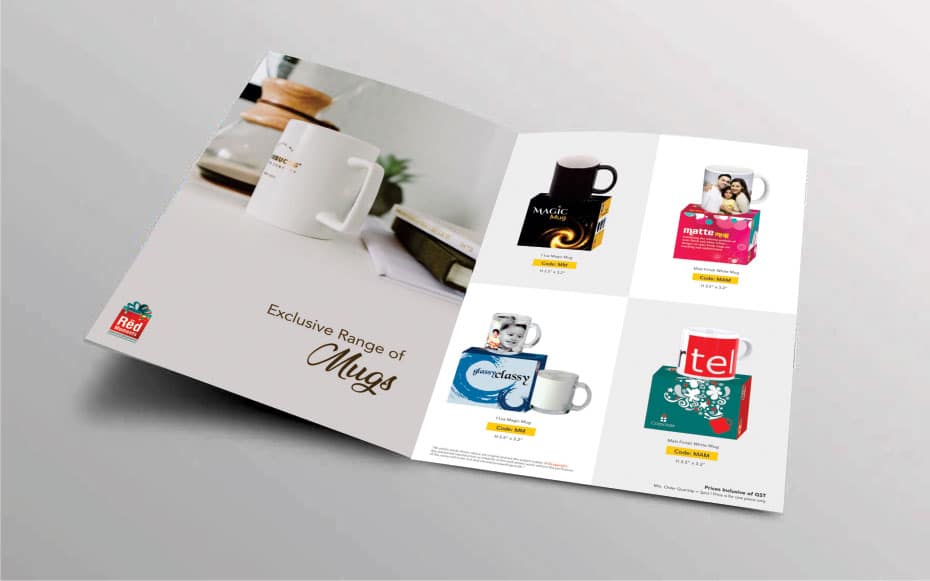 Periodically published brochure and catalogues that are designed to keep the brand identity and communication fresh and appealing.
TROPHIES / GIFTS / MEMENTOS
Keeping the brand true to its identity takes lateral efforts. In this direction, Ambest renders designing solutions involving various articles that Red Moments distributes within its patrons and relations.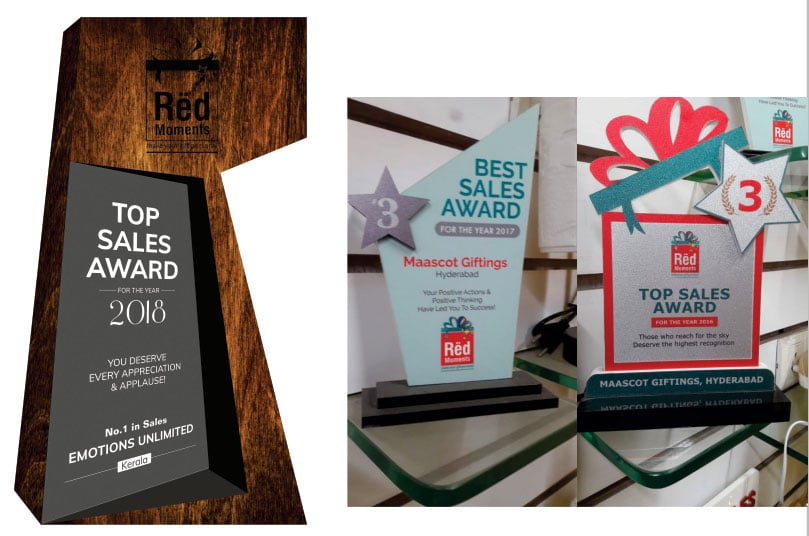 The design language was extended to Red Moments stores and franchise.
Lending to stronger brand recall and impactful identity. From interior walls to shelves, from reception desk to facades and shop boards, everything was meticulously designed to rhyme in unison.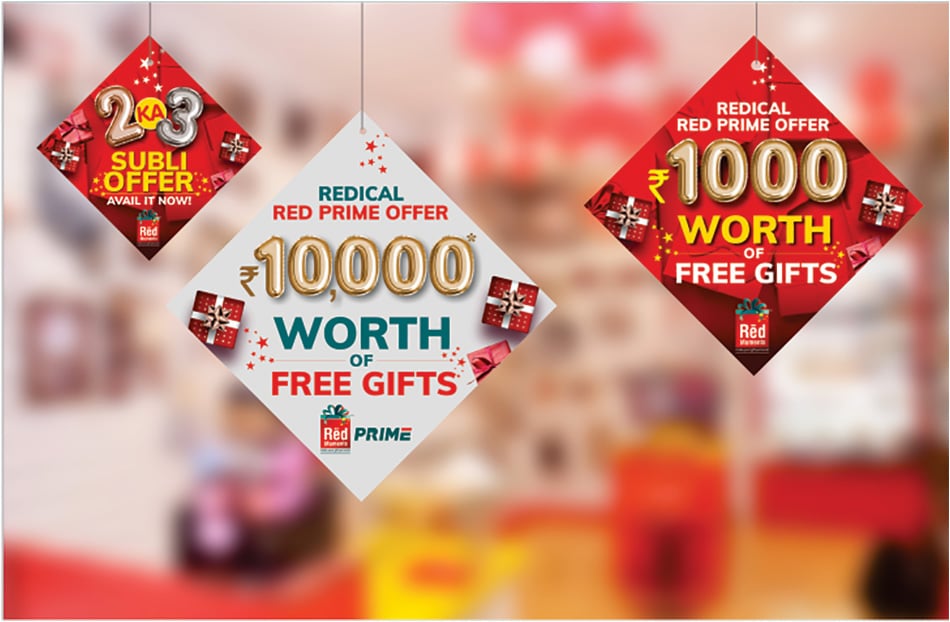 Red Moments is a regular at various trade expositions.

Ambest leveraged this opportunity to design stalls that resonated with the visitors while consolidating the brand identity, while cleverly positioning Red Moments as a potential success partners for entrepreneurs and other business.

Being an important communication and transactional touch-point, the Red Moments website needed an appropriate overhaul to reflect the new brand identity and the future vision of the company, while highlighting the company's many achievements. An easy to browse interface and bright and peppy experience was just what the doctor ordered.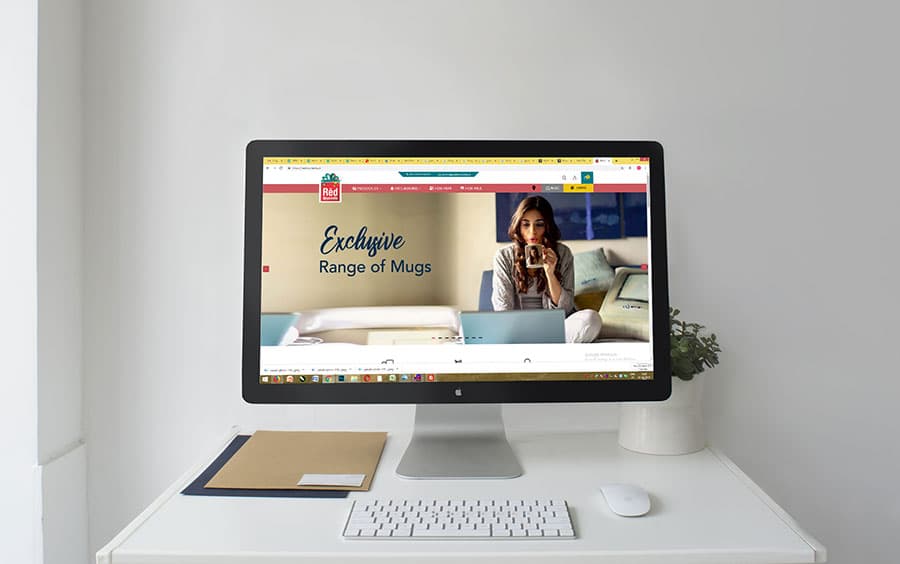 Majority of the new generation gets all their information on their palms through their smartphones. To reach them regularly, an effective digital strategy was put into place. Fun relatable, and interactive posts along with exciting contests and product displays and offers have kept the engagement levels increasing.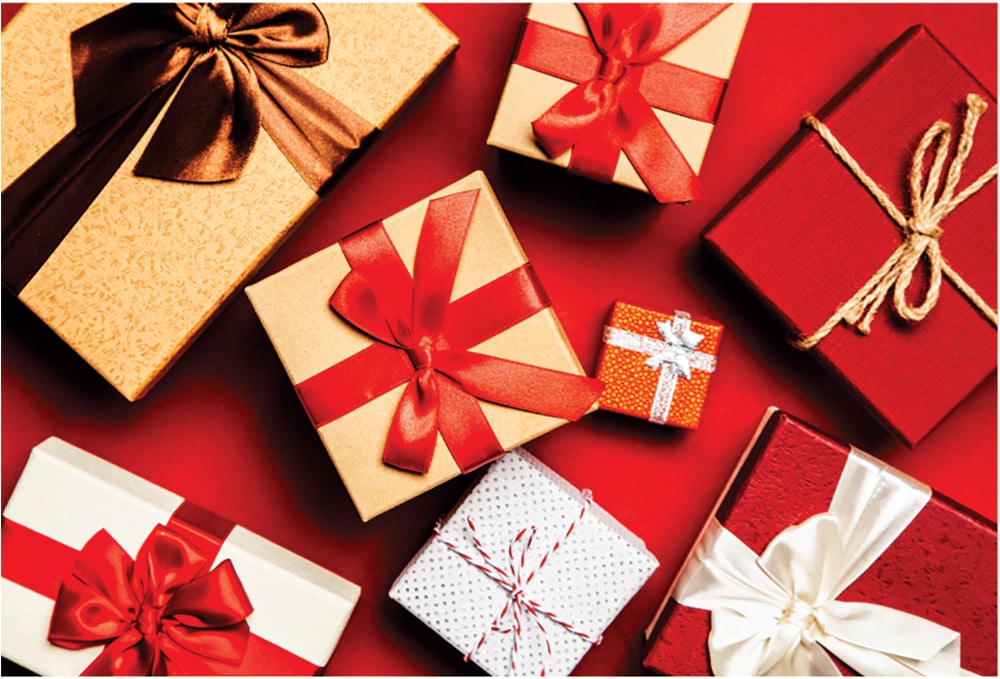 The brand today is much more acceptable among a range of demographics across India
Concept of personalised gifting has truly taken off, with Red Moments leading the way
Strong brand recall engraved on the consumer's mind
Amazing footfalls across all stores with healthy sales figures year round
A large & enthusiastic Social Media community of followers engaged with the brand
Speaking B2B, the franchisees number keep on increasing along with the confidence of its business partners
The franchise number is soon to reach 100 across the country & beyond
With clever and targeted communication with enticing initial offers, Red Moments Prime has seen a massive surge in membership across India
copyright ©  2019. Ambest Brand Communication Agency.