Mobile phones are no longer just a medium for communication but play a larger role. With the percentage of mobile users growing rapidly each day across the world, the business owners need to seek ways on how to leverage this tool for their brands. It implies that they need to apply business intelligence strategies for developing interactive applications to entice customers into purchasing their product at the touch of fingertips. The mobile app development benefits can be an effective way to understand where the company stands, analyse customer data, decipher challenges and overcome them in a smart way for maximum growth.
What is Mobile Business Intelligence?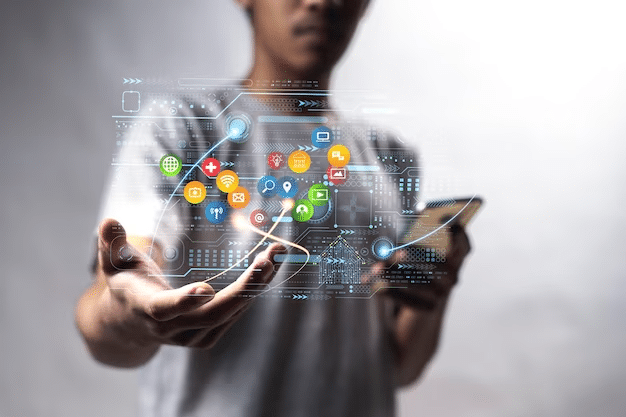 According to professionals working in mobile app development company in Mumbai, using business intelligence in mobile app development means using technology to collect, store and analyze user data of any cellophane from any point in the world. It implies that it is possible to understand the various aspects of user's behaviour by learning, analyzing and understanding them based on how he uses his smartphone.
How to Use Business Intelligence in Mobile App Development?
The professionals who offer mobile application development services in Mumbai or from any other place say that business intelligence (BI) can be used in the development of mobile applications to not only develop them but also to monitor, analyze and predict the trends. According to experts, BI helps to identify opportunities in business growth. Using this technology, the company can have deeper insights about the effectiveness of operations and sale strategies at different stages of product life. With the help of this powerful tool, the mobile app development company in Mumbai gives better informed fact-based decisions to their customers which prove instrumental in the smooth operations of their business.
Advantages of BI in Mobile App Development
User behavior analysis:
BI can help developers analyze user behavior within their mobile apps, providing insights into how users interact with the app, which features are most popular, and which features are causing frustration. This can help developers improve user engagement and satisfaction, and optimize the app for better performance.
Performance monitoring:
BI can also help developers monitor the performance of their mobile apps, providing insights into how the app is performing in terms of speed, responsiveness, and user experience. This can help developers identify and resolve issues that may be causing poor performance.
Marketing and user acquisition:
BI can also help developers analyze the effectiveness of their marketing campaigns and user acquisition strategies. By tracking user engagement and conversion rates, developers can optimize their marketing efforts and improve their user acquisition strategies.
Competitive analysis:
BI can help developers stay up-to-date on the latest trends and developments in the mobile app market, and track the performance of their competitors. This can help developers identify new opportunities and stay ahead of the competition.
Join us for user-friendly app with accurate data
It is obvious that business owners would want to have an increased revenue with greater customer satisfaction through their mobile app. At Ambest Brandcom, you can get an emotional connect with your brand's respective audience. Our quality deliverables based on creative insights are bound to give your brand a phenomenal growth. Connect with us for excellent application of BI for your company's mobile application.
Business Intelligence in Mobile App Development