Online websites have surged and seen tremendous growth as businesses have finally chosen to accept the tech-savvy medium. It not only gives customer growth but ensures maximum sale of the brand. Online presence presents endless opportunities to the seller, provided your website is designed using the Magento website development module.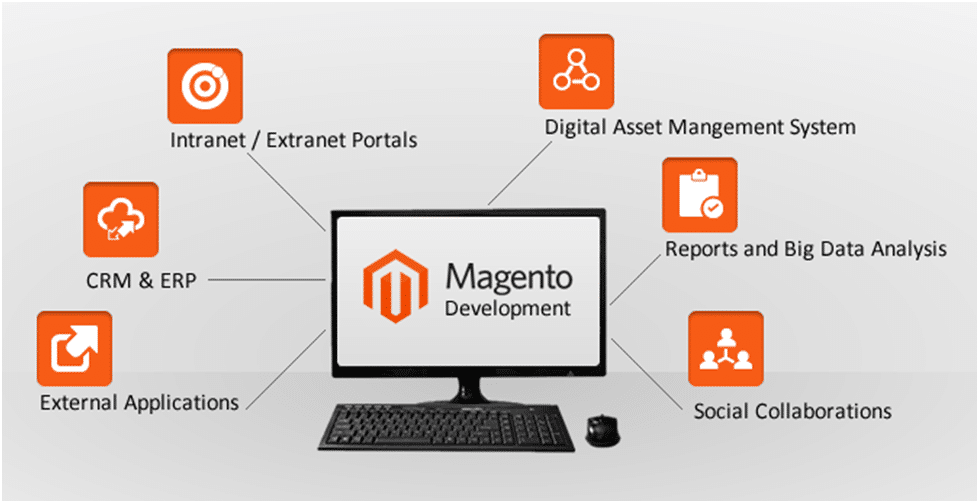 Why Magento must be your ultimate choice?
The Magento website development services in Mumbai know that Magento is a leading Adobe-owned platform. This e-commerce platform can assist SMEs to improve sales and get a better lead conversion. The robust framework of Magento makes it a preferred choice amongst business owners for commercial operations. According to a Magento web development company, the key advantages of using this platform for your website development has the following advantages in e-commerce :
 
* Includes individually tailored customer experiences 
* Provides flawless integration with third-party systems  
* Insightful analytics that can aid in supply chain management 
* Endless scalability with its modular architecture 
* Highly reliable performance during peak load to prevent website crash
* Offers powerful mobile-optimized experience 
* Gives a responsive theme that offers flexibility and scalability 
* Provides exclusive e-commerce functionality 
 
It is known to offer seamless omnichannel experiences for B2B and B2C operations in business by using business intelligence. With this technology, you can approach the end customers using any touch point and channel to understand their preferences for better recommendations. 
How is Magento the best solution for an E-commerce website?  
Since this platform is open-source and available free of charge, there has been a spike in Magento website development services in Mumbai. The web developers and coders have listed various reasons for this upsurge. The platform gives the option of content editing to the business owner even if he does not have any knowledge of the computing languages. Moreover, this platform also supports SEO. Hence, the website will never come across issues related to organic traffic flow. 
 
The Magento platform fulfils cross-selling goals by promoting other business products and keeps your website secured. Furthermore, the websites developed using this technology provides intelligent and dynamic searching features. The Magento site makes use of product tag filters, past search history, product reviews and even auto-suggests terms. These multitudes of parameters along with the ability to support multiple products on a single page make it a spacious platform.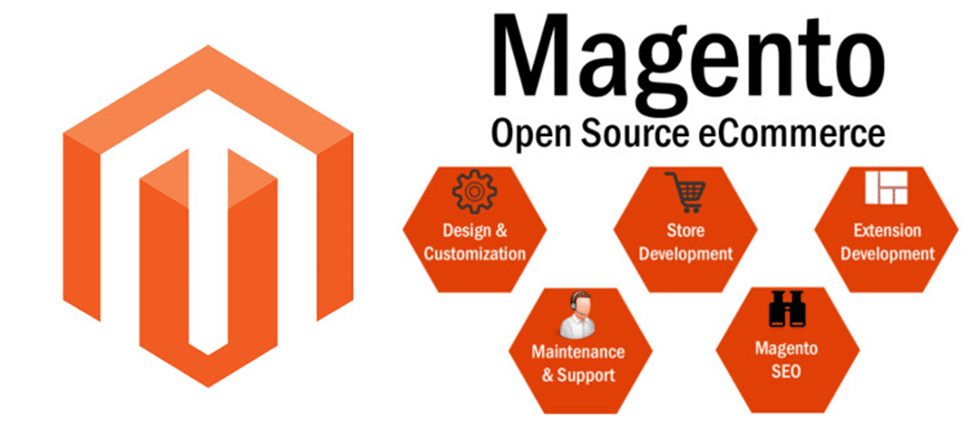 Design a user-friendly website!
Magento allows the addition of more shopping carts for your business growth which is a big plus point for e-commerce companies. If you are looking for a Magento web development company, Ambest Brand Communication Agency is the company you should opt for to get a substantial online presence. Our excellent and professional team of web developers and digital marketing specialists will surely take your business to a new level. Their capability to develop SEO-friendly websites with customer-friendly designs makes the end-customers stick around on the e-commerce website and shop for their preferred products. To get your business website a new look and attract more customers, using Magento, contact us.
Magento Website Development Services – Feature-Rich eCommerce Platform